AVAILABLE TO MINT NOW ON NFT MASTER
Mint one or more of  the 589 unique NFTs on offer in the Frontline Edition!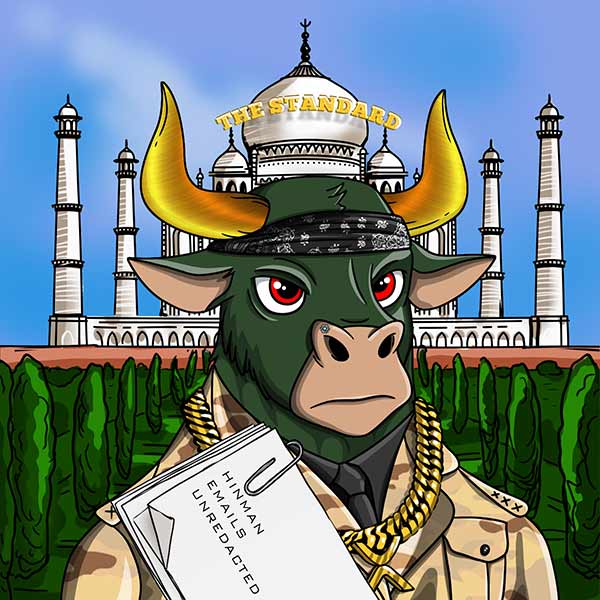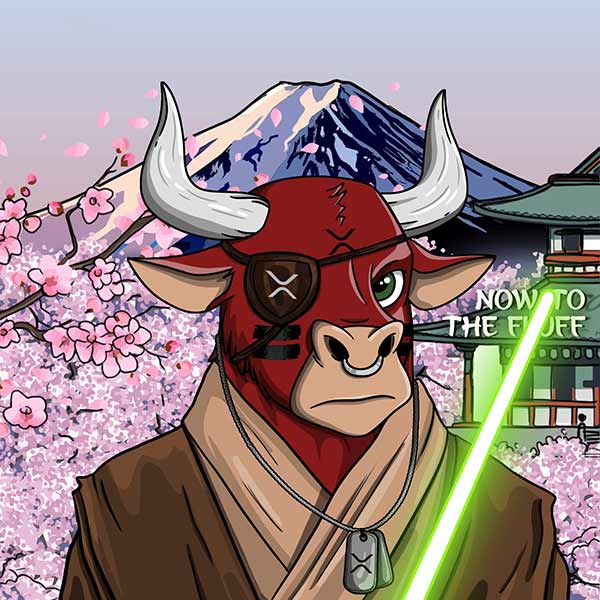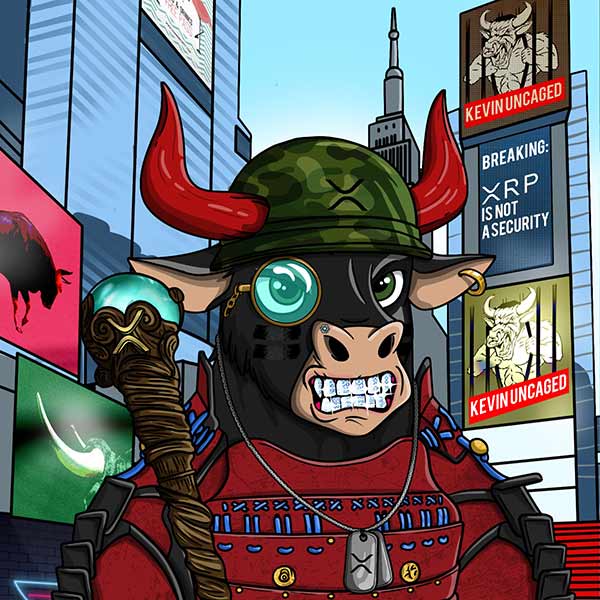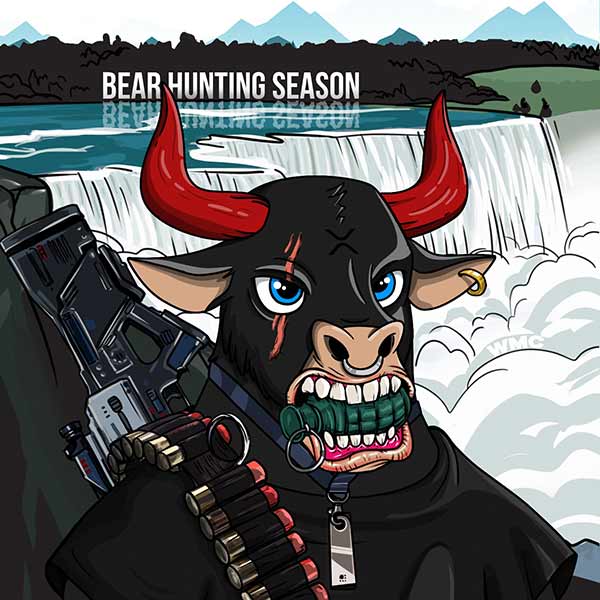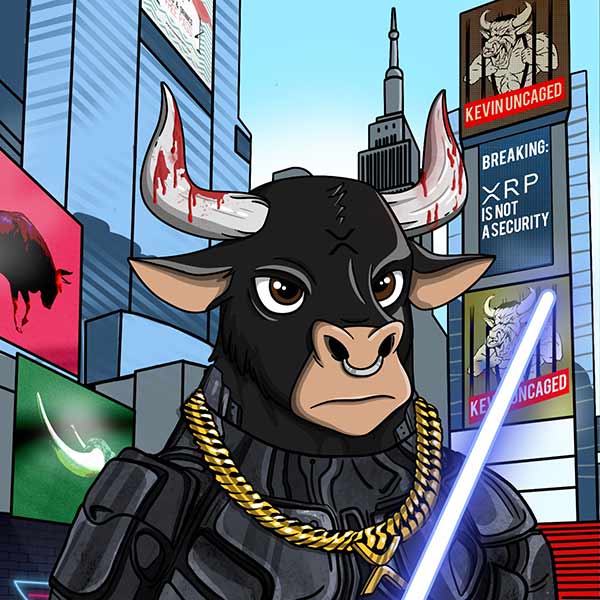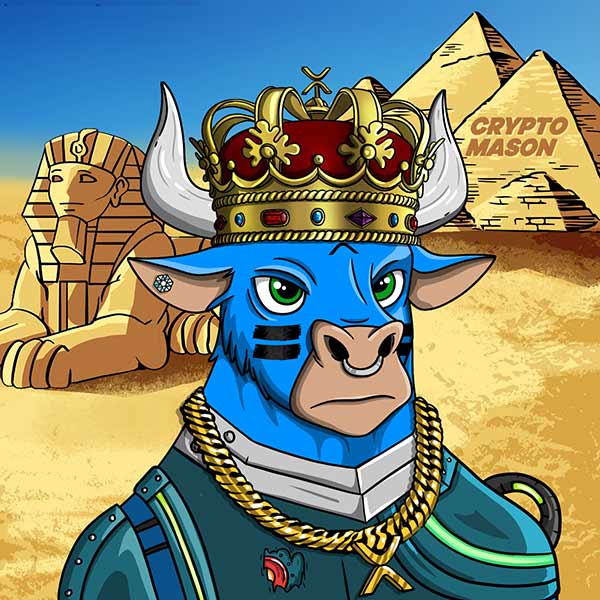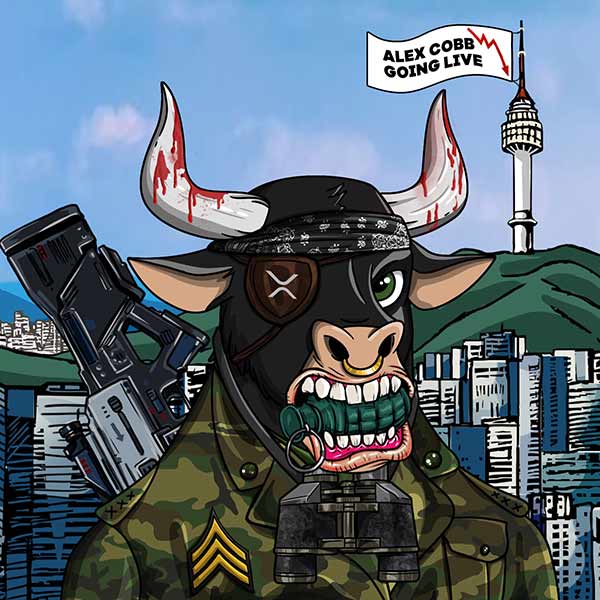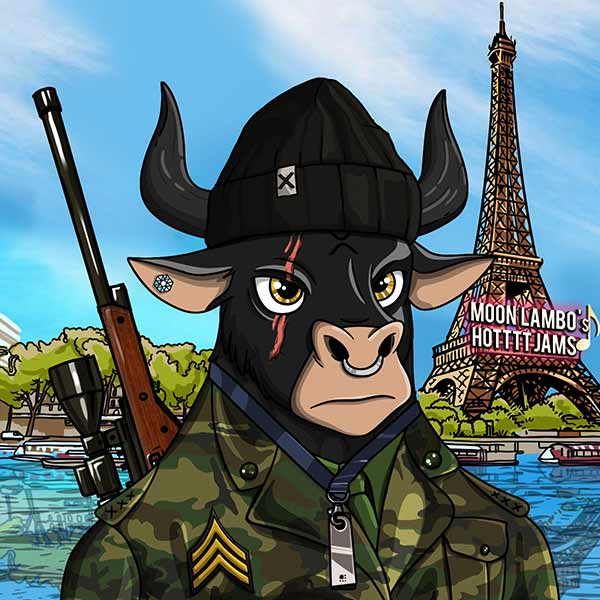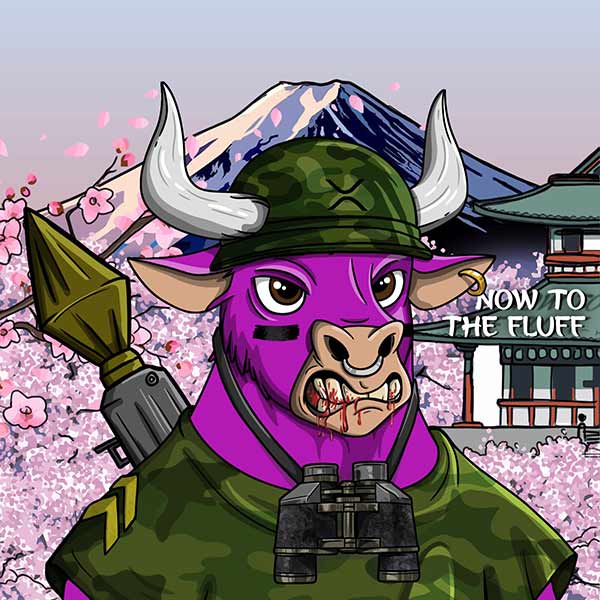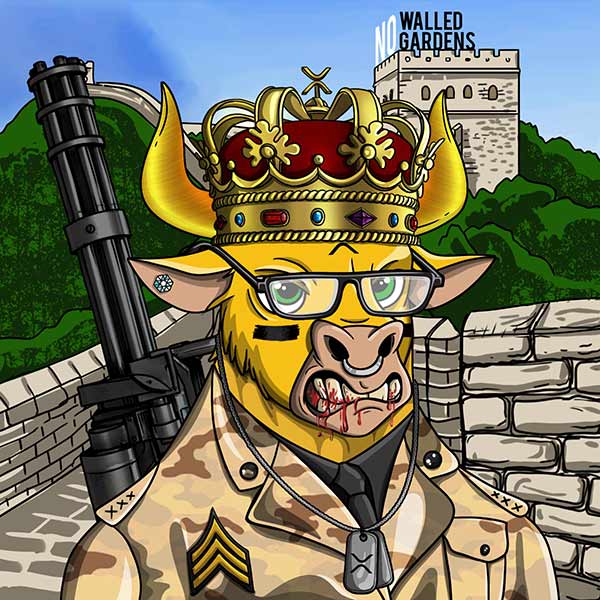 Click the button below to view our White Paper information
Plan
Plan our mission design and execution

Design
Design & creation of 1st edition NFTs

Launch
Launch Socials & initial Marketing campaign

Mint
Mint Frontline NFTs on NFT Master

Deployment
Initiate "Call to Arms" sale, releasing the remaining bulls.
Initiate
Airdrops, rewards and lottery.
Vote
Vote on our charity contributions
Continue
Continue producing quality work.
Founder – Project Team Leader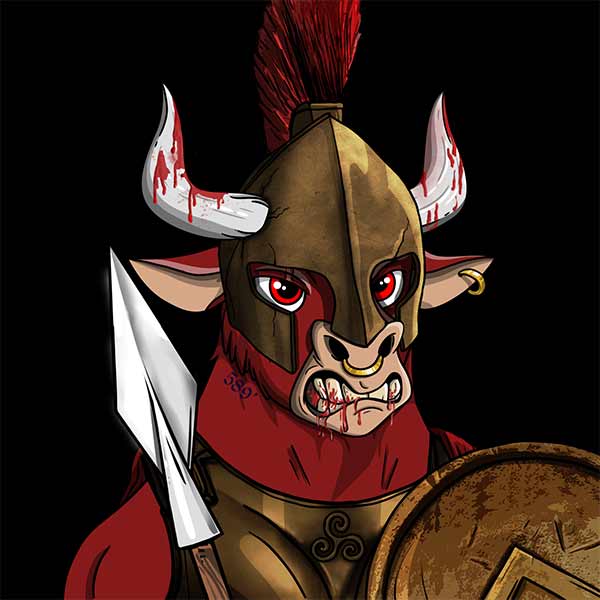 Founder – Research Division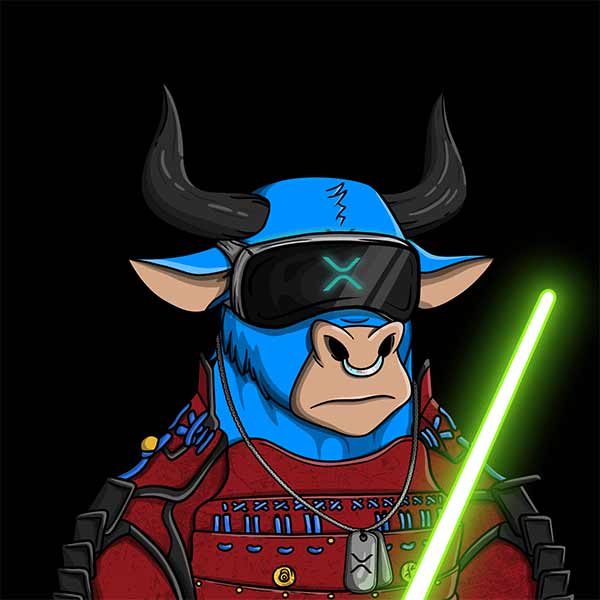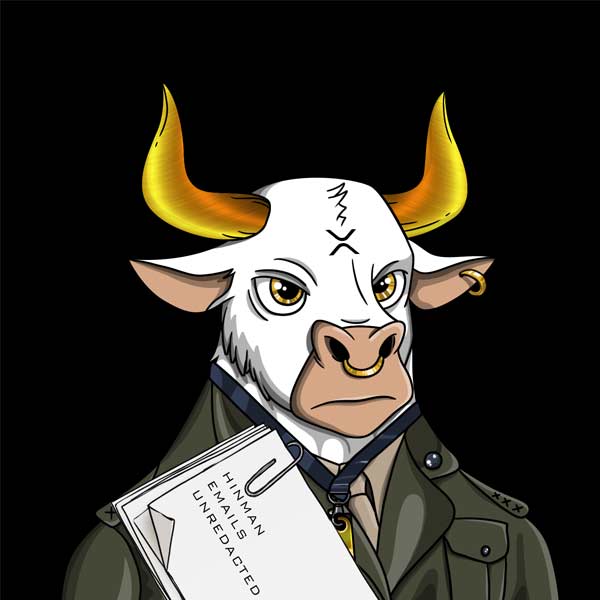 Artist- Weapons manufactuer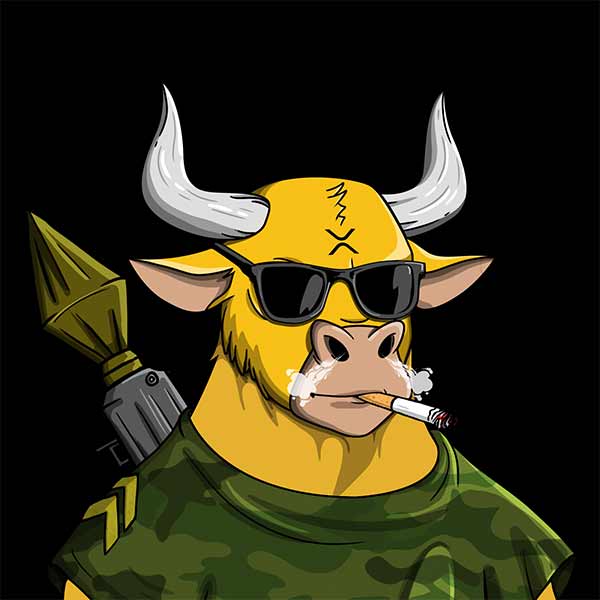 How can I earn rewards from my XRP Army Bullz NFT?
Being a front line buyer you will earn XRP rewards for each bull sold from 590-10000. You will also have an automatic ticket into our monthly lottery and weekly games/ giveaways. 
What is the minting cost for XRP Army Bullz NFT?
Frontline Sale: 50 XRP for being early and awesome.

Call to arms sale: TBA

Customised NFT: TBA
Can I purchase a customised XRP Army Bullz NFT?
Absolutely. We charge 200 XRP for a bull, where you pick your own traits. You have access to all traits except the background scene which will be one straight colour (i.e. black, white, red etc) this is to ensure your customised NFT is clearly not part of the 10k series. You are also able to have your own customised traits drawn at a cost of 500 XRP for a background and 250 XRP for any other trait. 
What separates XRP Army Bullz from other NFT projects?
The fact we are solely focused on XRP, the community and its key influencers as well as our reward systems and charity donations. Our art is also second to none thanks to our brilliant artist. 
How many can I mint?
You are able to mint as many as you like. 
What utility do these NFTs possess?
Voting power (on future NFT creations, charity preferences etc) lottery tickets,
XRP
rewards, access to sell out event (TBC) early access to any future NFT series (there are plans for more).
What are the details of the lottery draw?
Each month there will be a random drawing of traits or a number that coincides with an NFT. The winner/s will split a large

XRP

prize between them. Each NFT holder has a free ticket in the lottery but non NFT holders are able to purchase a set of random traits or a random number to enter the lottery at a cost also. (For legal purposes)
What charities do you donate to?
Mainly men's mental health and veteran suicide charities. Our first charity donation will be to beyond blue (an Australian charity) and the NFT holders will be able to vote on every charity we choose going forward. 
What are the benefits of being on the front line?
Each NFT sold in the front line sale will share 10% of the 'call to arms' sale profits paid in glorious XRP. 
Are some traits rarer than others?
Yes we have made each trait with its own % of rarity. We will not release the rarity chart until the front line sale has ended.